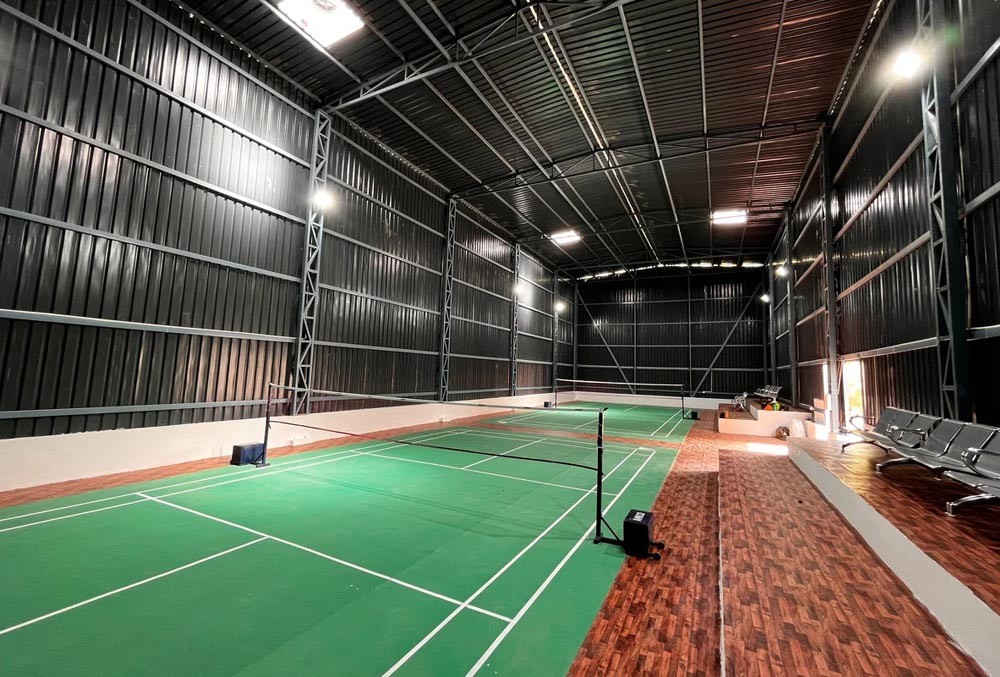 Acrylic Synthetic Tennis Court
Amico Sports is proud to offer its latest innovation - the Acrylic Synthetic Tennis Court. Designed for both professional and recreational players, this court is made with high-quality materials and advanced technology to deliver unmatched performance and durability.
Key Features and Benefits:
Resilient and durable surface
Provides excellent ball bounce and player comfort
High resistance to weather and UV radiation
Low maintenance requirements
Enhances player performance and experience
Available in a range of colors and designs
Technical Specifications:
Court dimensions: 120ft x 60ft
Marking dimensions: 78ft x 36ft
Surface type: Acrylic Synthetic
Thickness: 3-4 mm
Base layer: Asphalt or concrete
Line marking: White or custom colors
Drainage system: Included
Types:
Standard tennis court
Mini tennis court
Multi-use court
Applications:
Tennis clubs and academies
Schools and universities
Parks and recreational centers
Private residences
Installation:
Our experienced team will handle the entire installation process, from site preparation to court finishing. The installation time may vary depending on the weather conditions and the court's size.
Maintenance:
The Acrylic Synthetic Tennis Court requires minimal maintenance, with occasional cleaning and sweeping to remove debris and dirt. We also offer maintenance services to ensure that your court stays in top condition.
Conclusion:
Experience the perfect blend of performance, durability, and aesthetics with the Acrylic Synthetic Tennis Court by Amico Sports. Contact us today to get a quote and take your tennis game to the next level.