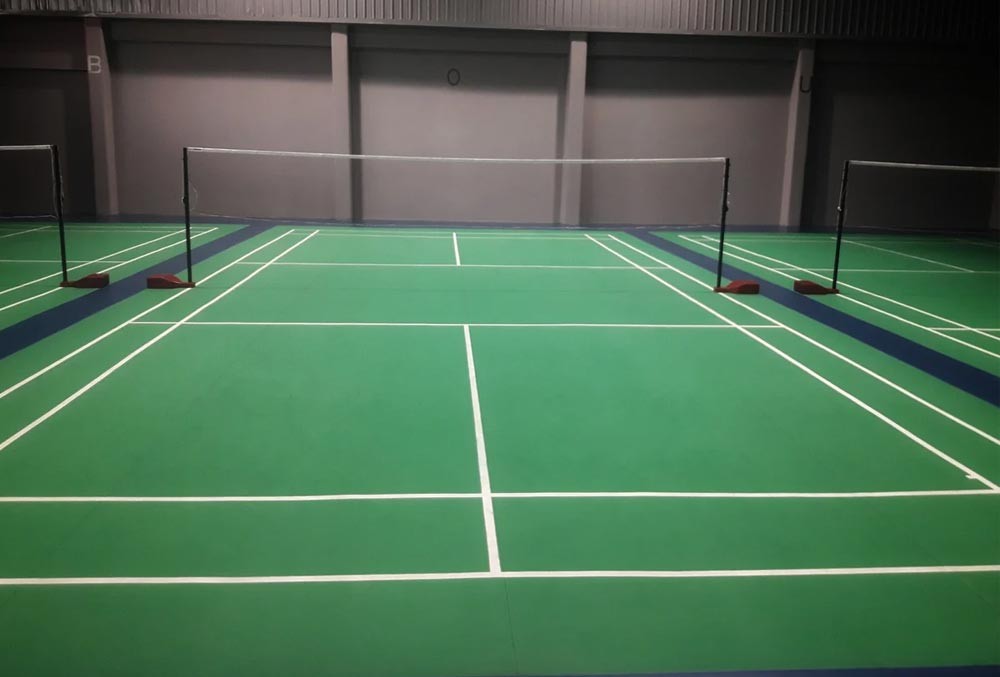 Synthetic Volleyball Courts
Amico Sports offers a range of high-quality Synthetic Volleyball Courts that are designed to provide excellent playing experience for volleyball enthusiasts. Our courts are made with advanced technology to ensure durability, traction, and shock absorption, while also being aesthetically pleasing.
Key Features and Benefits:
Available in different types such as Suspended Modular Tiles, Synthetic Turf, Acrylic Courts, and PVC Flooring to suit different requirements
Superior quality materials ensure excellent playing experience, durability, and longevity
Customizable design options to match the team colors or school/club logo
Shock absorption technology to minimize the risk of injuries to players
Excellent traction for players to move quickly and make agile movements
Low maintenance and easy to clean, which saves time and money
Technical Specifications:
Materials: High-quality synthetic materials, including polyurethane, polypropylene, and PVC
Dimensions: Customizable based on the size of the court required
Weight: Varies based on the type of court and size
Thickness: Ranges from 3 mm to 20 mm
Colors: Customizable to match the team colors or school/club logo
Types:
Suspended Modular Tiles: These are ideal for indoor courts and provide excellent shock absorption and traction.
Synthetic Turf: This type is perfect for outdoor courts as it offers excellent durability and weather resistance.
Acrylic Courts: These courts are designed for indoor and outdoor use and offer excellent playing experience with low maintenance.
PVC Flooring: This type is an affordable option for those looking for a durable and long-lasting volleyball court.
Applications:
Our Synthetic Volleyball Courts are suitable for different types of volleyball games, including high school, college, and professional level games. They are ideal for both indoor and outdoor courts, providing excellent traction, shock absorption, and durability. They are also perfect for use in school and club settings.
Installation:
The installation of our Synthetic Volleyball Courts is carried out by our team of experienced professionals. The process involves laying the flooring, gluing or nailing the tiles, and then finishing the court with appropriate markings.
Maintenance:
Our Synthetic Volleyball Courts are low maintenance and require only occasional cleaning. The court can be swept, vacuumed, or mopped to keep it clean.
Conclusion:
At Amico Sports, we are committed to providing high-quality Synthetic Volleyball Courts that meet the needs of volleyball enthusiasts. With superior quality materials, customizable design options, and excellent traction and shock absorption, our courts offer an exceptional playing experience. So, whether you are a school, college, or a professional team, choose Amico Sports for all your Synthetic Volleyball Court needs.